Image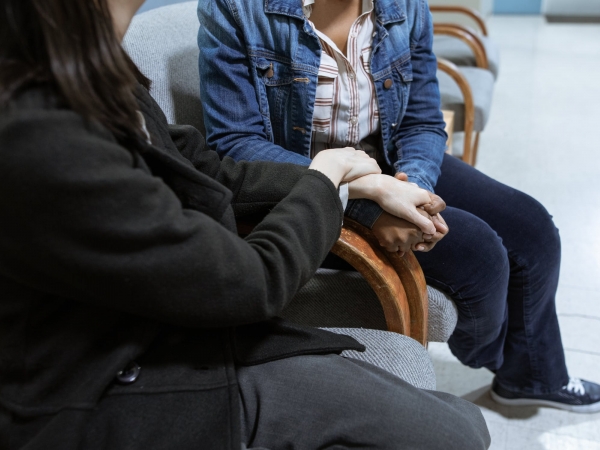 Victim/survivor advocates play a critical and unique role in the response to sexual assaults. They are professionals who are trained to support and assist sexual assault survivors in overcoming the barriers associated with the crimes they have encountered.
Advocates are uniquely positioned to accompany victims through the health care, social service, and criminal justice systems in ways that are culturally and linguistically appropriate. Advocates support victims through this process by listening, believing, empowering, serving as a buffer, interrupting victim-blaming, and honoring the choices that victims make.
Responsibilities:
• listen and empathize with the victim's feelings;
• reduce the isolation of the experience;
• inform, explain and support;
• ensure that the victim's needs are met to the fullest extent possible;
• explain the roles of the members of the SART;
• empower the victim with accurate knowledge about the criminal justice system;
• prepare the victim for what they might expect; and
• provide referrals for immediate and ongoing services.
Types of Advocates
There are several types of victim advocates, each playing a different role in maintaining a certain level of responsibility regarding sexual assault victims. However, the two main types of advocates are community-based and system-based. A community may have neither, one, or all advocate types represented.
Community-based advocates are individuals who work directly with the victims of sexual assault, providing supportive services to help them maneuver through the healing process and the criminal justice system. These advocates usually work for a non-profit organization within the community and their primary purpose is to have an exclusive focus on the interest of the victim. The most common example of an organization where a community-based advocate is employed is a sexual assault center, but other organizations include local hospitals or other social service agencies. The professional role of the community-based advocate is to provide victims with the emotional support and proactive assistance they need, regardless of whether they choose to report the crime and participate in the criminal justice process. This allows the advocate to develop an important relationship with a victim and assist them in healing from the impact of the assault. Other direct services that community-based advocates may provide to victims of sexual assault include FME accompaniment, crisis intervention services, information and referral resources, safety planning, assistance in problem solving, counseling and case management, emergency shelter and financial assistance. 
Culturally-specific advocates are essentially a smaller subset of advocates within the community-based advocate classification. These advocates work for an organization that provides services and assistance to specific populations of victims such as ethnic groups, faith groups, individuals with disabilities, immigrants and refugees, or those who are members of the LGBT+ community.
System-based advocates address the systematic issues that impact victims. They are usually employed by a public agency such as a law enforcement agency or office of the prosecuting attorney. Their roles and responsibilities vary, as do the specific terms they may use to describe themselves. The primary focus of these advocates is typically to serve as the primary contact for victims for their employing agency and to facilitate the victim's participation in the criminal justice system.
Victim-witness advocates are typically based in a district attorney's office. They provide support and communication to victims whose cases are being prosecuted. These advocates operate on the principle that crime victims deserve support and assistance while navigating the criminal justice system. Some advocates provide court notification services to victims and court accompaniment as well as an array of additional services and assistance as pertains to the criminal justice system. These are also referred to as Victim Witness Assistance Program (VWAP) Advocates.